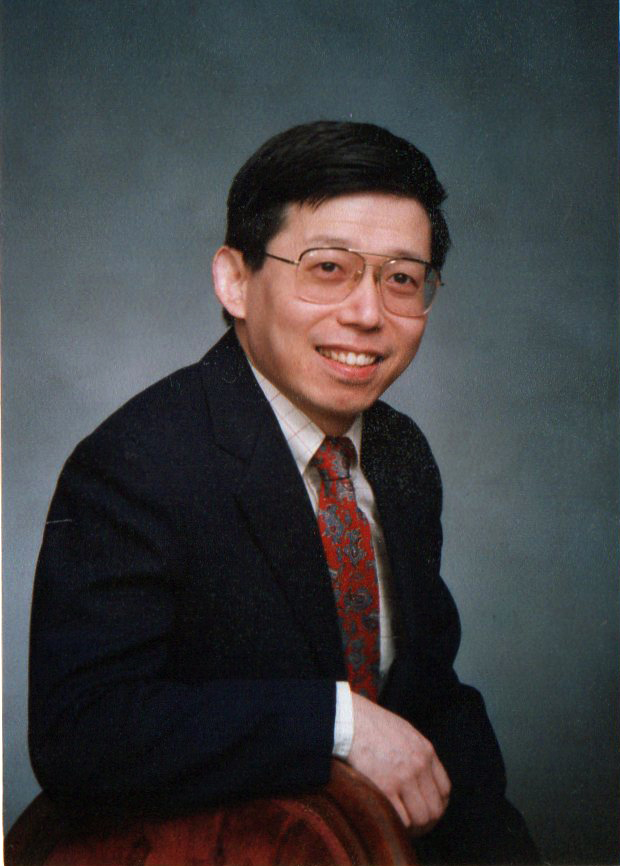 B orn in Shanghai, Chinghua Tang won first prize in a worldwide English competition sponsored by the BBC in 1980 when he was a student at East China Normal University majoring in English language and literature. Subsequently he went to Britain to study and graduated with honors from the London School of Economics with a degree of Bachelor of Science in Economics, majoring in accounting and finance. In 1983, he was admitted to the Harvard Business School and graduated in 1985 as the first Harvard MBA from the People's Republic of China.
He has worked at several asset management firms, including Barclays, and co-founded China Universal Asset Management Co. in 2004, devising its corporate and investment strategy as well as coaching its investment team. He currently runs his own management consulting firm, Concorde Universal Inc.
Chinghua Tang's first book A Chinese in Harvard Business School: First-Hand Experience (1990) was a best-seller in mainland China, Hong Kong and Taiwan. His How to Invest-Talking about Money on Wall Street (1994) was also a best-seller. It was adapted into a television series in 1995, produced by China Beijing Television, which he hosted and received sponsorships from Aetna Life Insurance, Visa International, Chicago Mercantile Exchange and the Nasdaq Stock Market. His How to Manage Your Money-The Complete Guide to Family Financial Planning (2000) was the first book on this topic published in China.
Chinghua Tang also writes books in English. His A Treasury of China's Wisdom-A Storybook for Everyone was published by the Foreign Language Press of Beijing in 1996. Later he revised and expanded it into a four-volume Chinese-English bilingual version. It was published by Shanghai People's Publishing House in 2008 under the title The Book of Chinese Wisdom:(1) Timeless Tales of the Art of Management,(2) Timeless Tales of Wit and Humor,(3) Timeless Tales of Values and Virtues, and(4) Times Tales of Power and Influence.
His latest book The Ruler's Guide-China's Greatest Emperor and His Timeless Secrets of Success is published by Scribner (2017).
Chinghua loves classical music, ballroom dancing and travelling, and enjoys jogging, swimming, playing tennis and horse-back riding. He lives in New York.
---
How I Defied Mao in the Cultural Revolution
The following is taken from A Treasury of China's Wisdom. It gives an account of Chinghua's experience in the Cultural Revolution, which may be of interest to you.
When I left middle school in the late 1960s, China was under a reign of terror. The notorious Cultural Revolution was in full swing. Schools and colleges were closed. Millions of homes were ransacked by the Red Guards. Vast numbers of innocent people were interrogated, imprisoned, tortured, or killed. Unable to endure these horrors, many committed suicide.
I had originally imagined the Cultural Revolution to be a great cause. But the illusions vanished when I saw my eighty-year-old grandfather forced to attend "confession sessions" on shiveringly cold evenings; when one of my favorite writers was driven to drinking poison; when I saw my teacher, with whom I had been swimming just a few days before, lying in a pool of blood after flinging himself from the sixth floor of our school building. He simply could not bear the physical and psychological cruelty of his interrogators.
I found myself living in an alien and hostile environment in which almost everything was turned upside down. My first instinct was to protect myself and survive.
Mao Zedong claimed that all the education the young people had received in the past was "bourgeois" and students needed to be "re-educated" through hard labor. He decreed that all middle school graduates go to the countryside to work as farmhands. I was fully aware what kind of life would be in store for me if re-education was to be my lot. I would be tilling the field from dawn to dusk with primitive tools, carrying loads of manure on my shoulder, living in crowded dormitories without running water and electricity, and having to attend, after a hard day in the field, endless indoctrination sessions on Maoism. I would work without pay except for a meager ration of rice. It would be worse than unemployment. But, worst of all, I would be deprived of my books.
As this scenario became clear to me, I resolved to resist adamantly any attempt to make me go to the countryside, notwithstanding the fact that most of my fellow students had resigned themselves to their fate.
I remained in Shanghai. The local authorities first exerted pressure on my parents as both of them were teachers, teachers being the most vulnerable target of Mao's Cultural Revolution. My parents told them that although they agreed I should go to the countryside, the decision had to be my own since I was already seventeen years old.
The heat was then turned on me. A team of three party functionaries was dispatched to my home.
They would call on me, at intervals of four or five days, and each time spend two or three hours haranguing me with lectures and urging me to follow Chairman Mao's dictate. As a rule, I would politely ask them to sit down and serve them each a cup of tea. Then I would maintain my silence throughout. I was never provocative, though.
I knew they could not physically move me to the countryside. As long as I was not provocative, it would be difficult for them to find fault with me and thus have an excuse to force me to obey. Their visits invariably met with my passive defiance, but I was meticulously polite at the same time. This ritual was repeated for more than a month.
Finally their patience gave way. In a matter-of-fact tone, the head of the team explained to me that they realized they had failed in their task, and that they needed something to report back to their superior.
For the first time I took him seriously. I asked him what it was that he needed.
"A doctor's statement," he said, "to the effect that you are not fit for farm labor."
"What ill-health conditions would be considered acceptable?" I was interested.
"Heart trouble, high blood pressure, and kidney problems are the most common examples," was the reply.
At that point I made him promise never to bother me again if I gave him what he wanted.
Three days later, I gave him a signed statement from the local hospital certifying that I had high blood pressure. After that he kept his word and left me alone.
With that nuisance off my back, I began a regime of self-education. Besides English, mathematics, and the sciences, I studied Confucius' Analects and other Chinese classics under the knowing eye of my grandfather, a classical scholar. I read as many books as I could lay my hands on.
In the dark absurdity and hysterical insanity of the Cultural Revolution, books became my best friends. The knowledge and wisdom I gained from them enlightened me and above all else, inspired me with hope.
My reading was extensive, ranging from The Book of Changes to Tao Te Ching, from The Intrigues of the Warring States to The Records of the Historian, from Zhenguan Zhengyao to The Comprehensive Mirror to Rulers, from The Chronicles of the Three Kingdoms to The History of the Ming Dynasty. I took great delight traversing the vast panoply of China's history.
I made copious notes while I was reading. Years later it was these notes that provided the germination for this book. Working in corporate America, the practical value of the wisdom embedded in these classics often comes back to me as fresh and relevant as when I first discovered it. Wisdom is not one-dimensional or singly focused; wisdom is rich in variety and kaleidoscopic in manifestation. Although it is impossible to examine all treasures of China's timeless wisdom in a single volume like this, I will call your attention to the gems in the treasure trove in the following pages.